Everyone knows how stressful moving can get. You're going to be busy packing up the house, getting rid of stuff, and saying goodbye to your neighbors. You'll be so preoccupied that you might forget about moving your pet! Pets are more than just animals. They're also family. But as animals, they're more sensitive to change and prone to stress than humans are. That's why you want to make the trip comfortable for them as much as you can.
If you're relocating to another state, here's everything you need to know about the pet moving process.
Step One: Make a Trip to The Vet
Before hitting the road, make sure your pet is in perfect condition. You don't want underlying health problems to pop up during the trip. A quick visit to your family vet should be enough. Have him check for parasites, anxiety, or a compromised immune system and discuss options for dealing with motion sickness.
If your vet finds something concerning, he can then administer the appropriate treatment. It could be vitamins, sedation, anti-anxiety medication, an adequate Dramamine doses (for motion sickness), or surgery if it's anything serious. Additionally, only the vet can provide the required vaccines before your pet is allowed to enter your new state.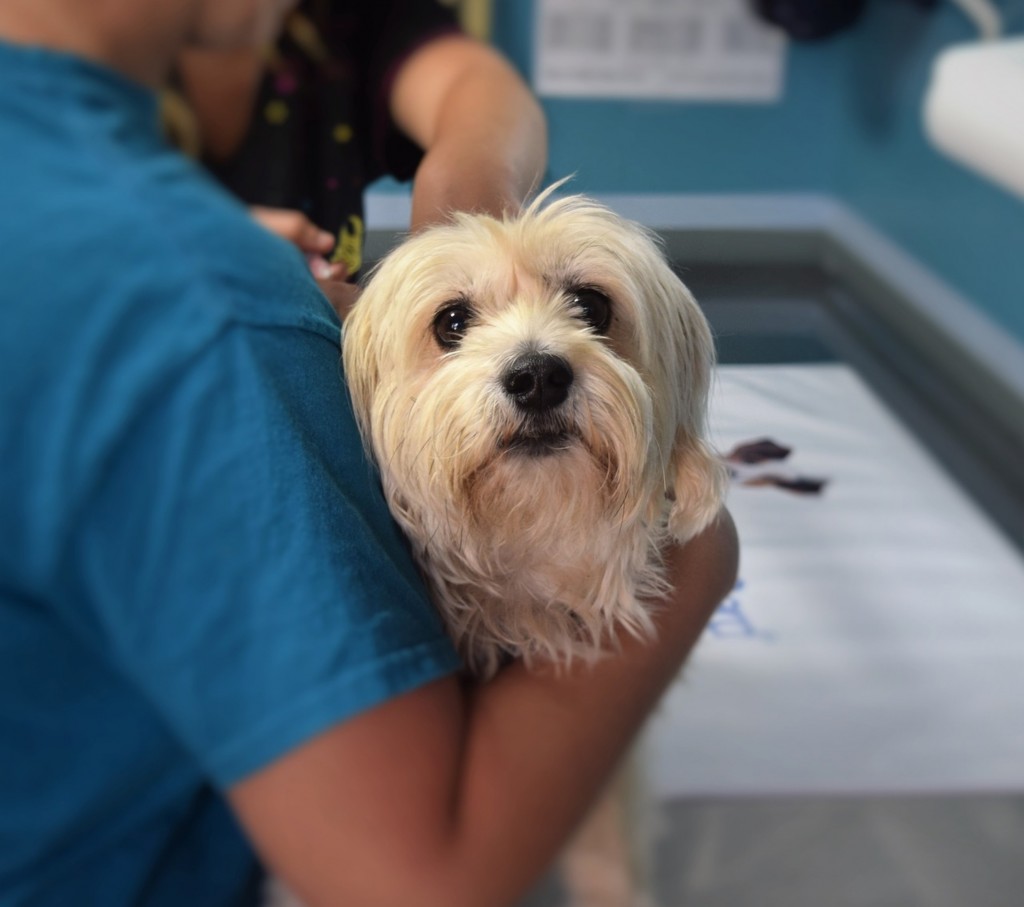 Step Two: Prepare the Paperwork
In addition to checking up on your pal's health, you should secure important documents from the vet. Without them, you'll either face fines or, worse, be prohibited from bringing your pet along. A valid health certificate stating your pet's current medical status and history is the most common requirement for most cities. On top of that, some areas require you to submit vaccination records, a rabies tag, and an entry permit. Remember that you'll undergo a more extensive vetting process if you own an exotic pet like a tarantula or scorpion. So don't be shy to ask your vet for help on how to acquire these documents.
Step Three: Consider Microchipping
Anything can happen down the road. It's easy to think that you've already secured your pet and that there's no getting out of your sight. But what if it does? Like, what if you're taking a bathroom break and your kid somehow pulls the car window open, and suddenly your cat jumps out? That's why it's worth the extra cost to microchip your pet so you won't have to panic when the worst-case scenario happens. If it's not an option, make sure to update your animal companion's ID tags.
Step Four: Learn About Your New State and Its Regulations 
Different states and cities have varying take on animal ownership. For example, it's easier to have a dog in Austin TX, thanks to the abundance of pet-friendly establishments and protection laws. However, you will find it hard to enjoy the same experience in strict states like Wyoming or New York.
State laws tackling animals' entry also vary, whether it's about dogs, cats, horses, parrots, and other pets. Make sure to study and comply with these laws to avoid delays and penalties. Some states perform border inspections for every vehicle that enters, while others only do random home visits by agricultural officials. Sometimes, it's also a combination of both.
Another thing, the state isn't your only concern when relocating. Cities and local communities also impose regulations of their own. Most of the time, these laws involve having proper rabies vaccine, limiting the number of pets in a household, compulsory microchipping, leashing, and breeding requirements.
Step Five: Preparing for the Trip
At last! You're done with the boring stuff. It's now time to plan and prepare your trip with your animal friend! Here's a brief list of everything you need to do.
Get some pet supplies. Nothing's more distracting than a hungry or an irritated pet when you're driving. Make sure to stock up on dog food or treats for your pet. Bring your pal's favorite toy to keep it occupied during the trip. Don't forget the medications! Lastly, it's also worth buying poop bags so you can make sure you appropriately bag your pet's waste wherever you make your pit stops.
Secure a pet cage. You'll need it for puppies and kittens. You might even have to cage your pet if it has aggression issues. Plus, no matter how obedient your furry companion is, it still has animal instincts that could pop up anytime. This is especially true for cats since they're really sensitive to their surroundings. Better be safe than sorry.
Ready the leash. If the journey's going to be a long one, you're going to have to take breaks to give your dog a breather. However, don't think about putting your cat on a leash. They hate it.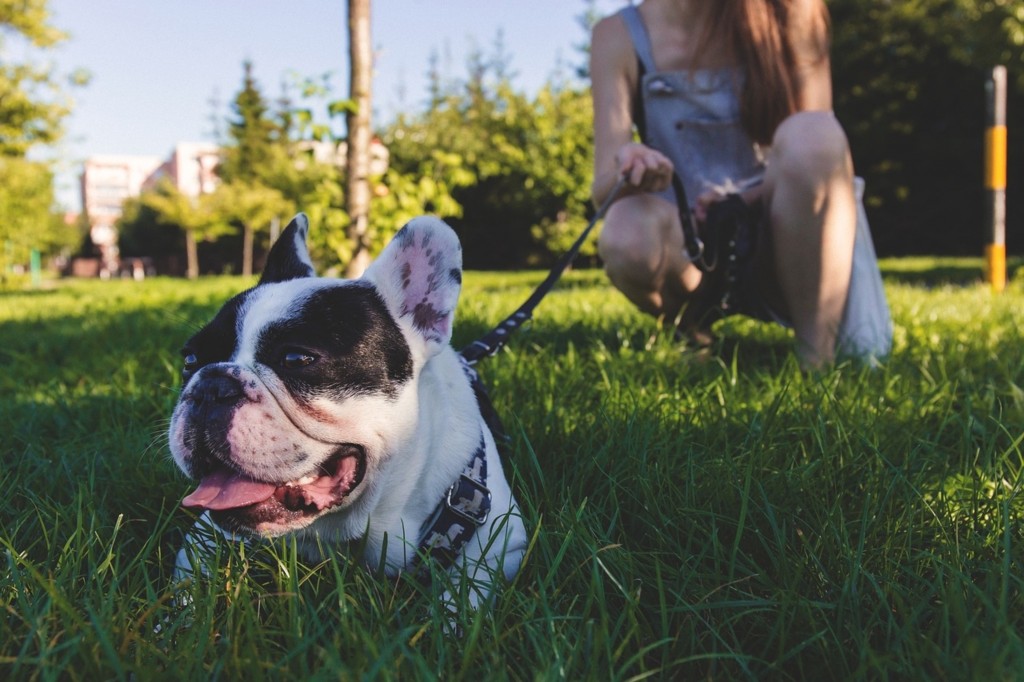 Step Six: It's Moving Day!
The fated day has finally arrived. The movers are here to load your stuff, and once they're done, it's time to hit the road. Here are few tips to make the ride enjoyable for your pet:
Keep them away from the action. First of all, the presence of the movers plus the bustle of moving day can stress out your animals. Try to leave them in the kennel or with a friend during the entire moving out process.
Know where to position your pet. Dogs like to be shown affection, so it's best to put them in the front seat where you can easily pat its head. The same goes for cats but make sure that it's safely caged. If you own a large dog, have it sit in the back to play with the kids. Other pets should be safely seated in the back with someone watching over them as well.
Fasten your pet's cage to a seatbelt. The shaking and rattling during transit will stress them out. Plus, it'll keep them safe in case you encounter a large bump.
Put a blanket over the cage. Since most animals are sensitive to the outdoors, this reduces their exposure to light and interaction with the surroundings.
Pack the documents where you can quickly get them out. Remember the health certificate, records, and permits? Make sure you don't stuff them deep into your baggage. Many hotels will ask to see them, so it's best to set aside the documents where you can easily pull them out.
Step Seven: Help Your Pet Adjust to Your New Home
Congratulations on making it all the way to your new home! Of course, you're going to need some time to adjust to the environment. The same thing applies to your pets. They might not be able to talk, but you can easily they're overwhelmed by the place. To help your dog feel comfortable, walk it around during the first few days. Cats don't need much assistance and will eventually make the place their home. If you own exotic pets, it's best to set up their habitat quickly. For birds like parrots, place them near your porch where they can get fresh air and be closer to greenspace.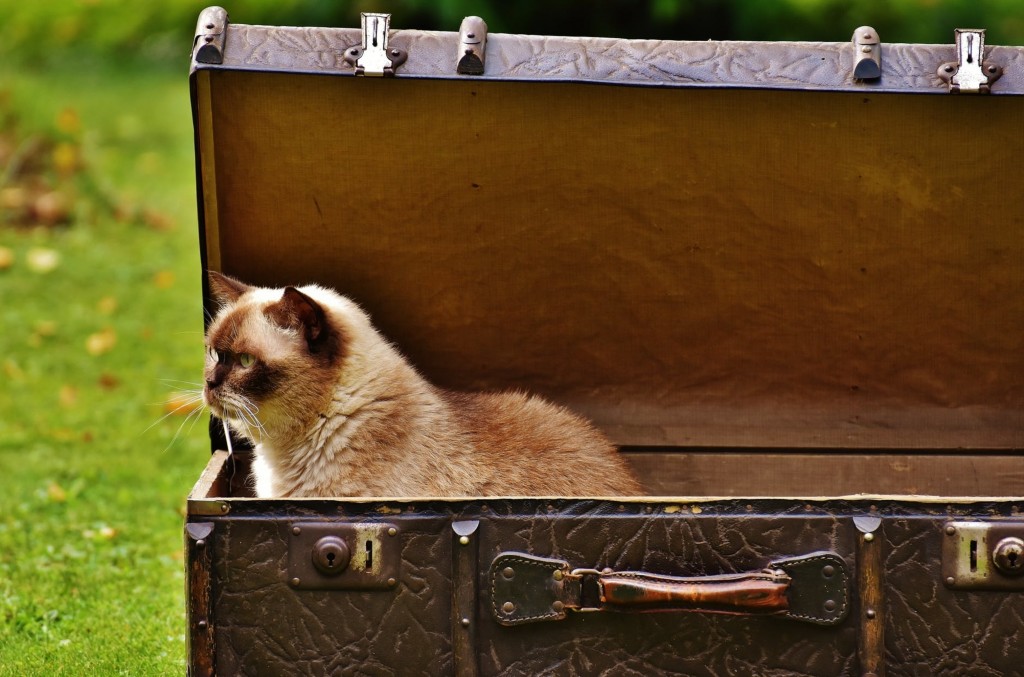 Step Eight: Shipping Your Pet / Other Methods of Transport
There are a few instances in which you won't be able to drive with your pet. It could be that someone in the family is allergic to fur. Relax. It's not the end of the world. If this happens, your other option would be to ship your pet or look for another transport service. Don't worry. There are plenty of carriers out there who provide excellent animal transport services. Depending on your budget, you can move your pet via air travel (safest but strictest), land transport, or rail.
Transporting a pet by plane: First, you must confirm your pet's eligibility for travel. Most airlines require an animal to be more than eight weeks of age. There are also certain breeds on the restricted list. Be sure to check your potential airline's guidelines on what kennel or cage to use. Prepare the essential documents and confirm your schedule to board the flight.
Transporting a pet via rail: Most trains will allow you to bring an animal provided you comply with their regulations. The 8-week-old rule applies to a train as well. During the trip, your pet's cage must be stowed beneath your seat.
Hiring a pet shipping company: Before you sign a contract with one, make sure you ask the right questions. Are your vehicles climate-controlled? Is there an option where my pet won't be ship together with other species? How can I track the transport? You want to ensure that your pet will be taken care of accordingly during the duration of the trip.
It's best to familiarize yourself with the process and research the documents required to complete these transport methods. Also, remember to feed your pet four hours before the flight or trip to avoid an upset stomach.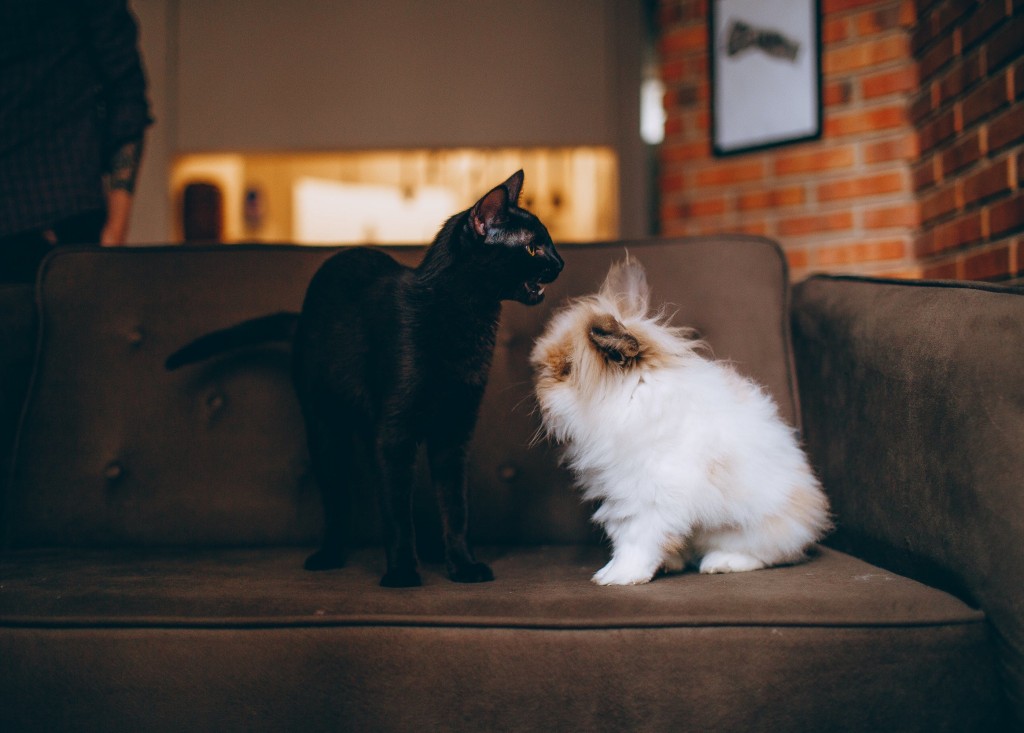 Conclusion
A move will always be stressful for you and your pet, especially if you live in a tight apartment or a treasured home. To make the experience less traumatic, make sure you hire the right movers who understand your needs and those of your animal friend.